We are hoping that Prime Minister, Rishi Sunak does more than just 'turn up' at COP28 this November. He does not have a good track record when it comes to climate diplomacy.
There is a consensus that the 1.5 degree goal is rapidly slipping away without dramatic policy changes, yet the UK is currently retreating on a range of net zero policies.
Last year he was forced to perform a late 'U turn' to attend COP27 and he recently snubbed the UN General Assembly on sustainable development, in order to stay at home and announce a watering down of the UK's net zero commitments.
The signs are that this COP will be an uncomfortable and potentially embarrassing diplomatic experience for the Prime Minister. Under his premiership the UK has moved from a position of leadership on climate action to something of a laggard.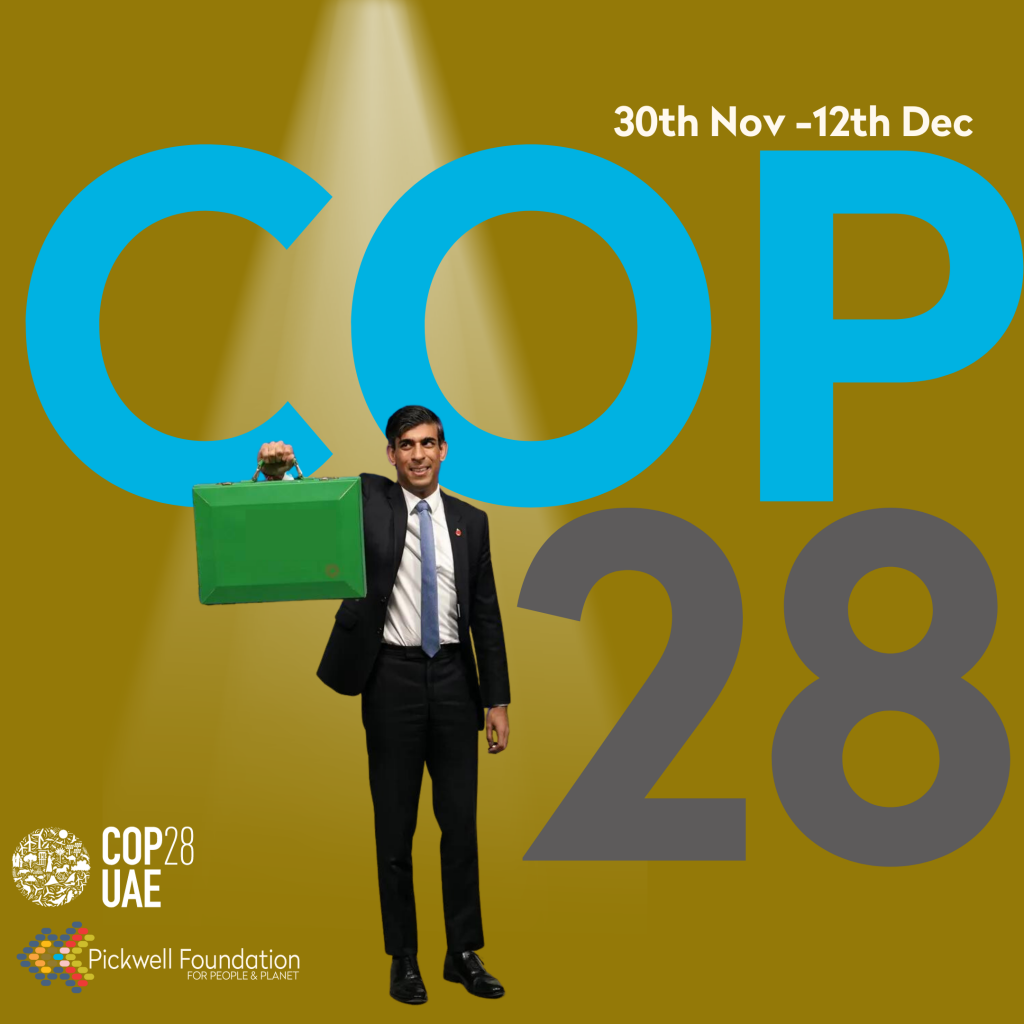 The UN is clear on the need for a global commitment to 'phase out unabated fossil fuels' and yet continue with fossil fuels subsidies and we are currently committed to approving hundreds of new gas and oil licences, including the biggest at Rosebank.
If you want to check out more on the key debates, decisions and controversies that are likely to feature at COP28 keep an eye on our socials and read Trustee, Richard Elliott's article below;