Be Active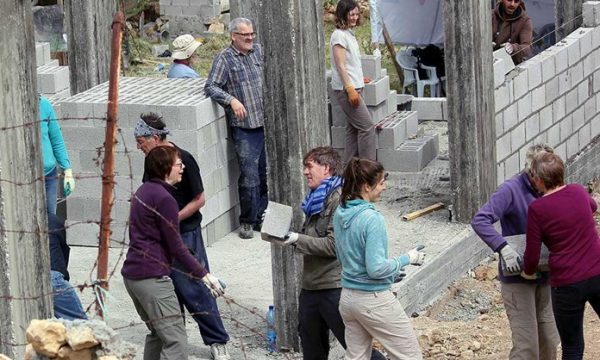 Rebuild a home in the West Bank
Join others who have traveled to The West Bank to help in the rebuilding of peoples homes.
Fundraising
The Island Challenge
Raising funds for Peace Direct, The Island challenge is an elite leadership and team development programme designed to push you beyond your comfort zone and develop your leadership skills. Led by expert executive coach, John Peck.
Palestine Marathon | April 2017
Tuesday 28th March – Sunday 2nd April 2017
Join Team Amos and run a marathon in Bethlehem, in the shadow of the Wall. This 'Right to Movement' marathon was set up to raise awareness of the fact that you can't run 26 miles in the 'Little Town' without going through a checkpoint.
Volunteer
Volunteer with The Amos Trust
There are so many ways that you can help support Amos' work – whether it's minutes or hours, days, weeks or months – any time or skill you can offer us really will make a difference.
Doctors of the World
Our work would simply not be possible without our amazing volunteers. You can help us change lives right now – and develop valuable skills and friendships along the way.